We have big news!
Greetings CGN family,
We are excited to announce some important leadership transitions and update on key areas related to the mission of CGN.
Kellen Criswell, who has served as Executive Director of CGN for six years, is transitioning to serve in the new team role of Global Strategist. In this role, Kellen will focus on building the foundations of the CGN organization, to develop partnerships and initiatives that help support, resource, and mobilize CGN churches around the world. His new role will enable him to place a special emphasis on fostering collaboration and relationship among local networks of CGN churches in shared strategic regions. This will involve developing structure and resources to support, resource, and mobilize CGN Local Connectors. Kellen will also remain part of the CGN Board, Executive Team, and member of the Operations Team, based in Santa Ana, CA.
A. Clay Worrell, who has been involved in several capacities since the start of CGN, has been appointed as the new Executive Director. Clay is also serving on the CGN Board and Executive Team.
The purpose of the CGN Executive Team is to provide definition and direction for the network, especially developing strategies to assist churches in resourcing ministry leaders, as well as fostering relational connections among network churches.
Therefore, we feel it is important to keep you updated and aware of any changes that are made to our leadership team, as they develop.
We look forward to what the future holds for CGN.
Blessings,
The Calvary Global Network Team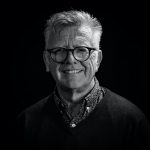 "I am thankful for Kellen's contribution to the development of CGN over the years he has served as Executive Director. I'm excited to see him move into his new role, Global Strategist. We, of course, are committed to the global mission of Calvary Chapel, here at CGN, and look forward to Kellen putting his expertise to work in this area.
I'm equally thankful and excited that Clay Worrell is stepping into the role of Executive Director. Clay is coming off planting and pastoring churches in both the U.S. and Europe, and is bringing all the excitement and vision of someone who loves the church and church planting.
I'm looking forward to collaborating with Clay, Kellen, and other CGN leaders for the furtherance of the kingdom of Jesus." – Brian Brodersen, CGN Founder and President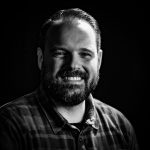 "It has been a privilege to serve with Brian Brodersen, from the beginning of developing CGN, and to help lead, as we have watched it move from an idea to a reality. I am extremely excited about the next season of ministry for CGN as an organization and family of churches. Particularly, I believe that Clay Worrell stepping into my former role of Executive Director is going to strengthen the ministry immensely.
I am confident that God will use him in partnership with the CGN Board and Executive Team, and in leadership of the Operations Team, to drive us forward into new opportunities. He provides a wealth of character, skills, and experience that will enable the CGN organization to continue serving as a strong catalyst for the advancement of the gospel in the world, and care of CGN churches and leaders." – Kellen Criswell, CGN Global Strategist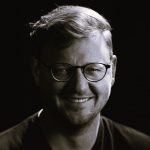 "It is a privilege and an honor to serve our family of churches in the capacity of Calvary Global Network Executive Director. I am so encouraged by all that the Lord has done in our network, and I am super excited about what the future holds.
The heart of the CGN Leadership and Ops Team is to be an upward mobilization ministry. We do not see our calling as one of oversight or direction, as much as a call to serve the wonderful, Christ-centered churches that comprise CGN. We seek to hear from leaders and members of ministries, in various contexts around the globe, and venture to encourage, equip, and resource, in a way that meets actual felt needs and supports the mission of God.
As a pastor and church planter of the last 15 years, both in international and local contexts, I have been so blessed by the ministry of CGN, and now, I am looking forward to seeing all that God has in store for the coming years." – A. Clay Worrell, CGN Executive Director