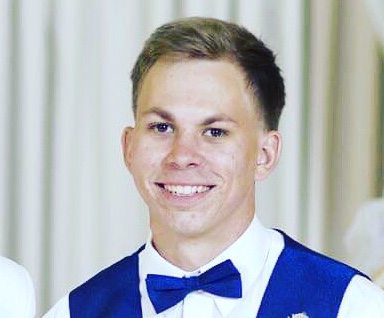 Being given a gift of music, I hope that I am able to point others towards Jesus through the music that I play, whether that be in a band touring or leading worship at church. In a church setting, I would like to lead worship that is focused on Jesus and allows others to be intimate with Him. I also hope to be able to minister to the other worship team members through fellowship, being a Christ-like example, and by helping further their relationship with Christ.
Current Ministry Role(s) 

*

I play bass and cajon on the worship team. Lead worship on my own once a month.

Ministry Experience (3 years) 

*

Have been leading at my church once a month for the past few years. Occasionally will play at various churches for their main service and or their high school or college groups.

Ministry Training and Education

*

Graduate from the School of Worship in Costa Mesa, California.

Spiritual Gifts 

*

Leadership, Service, Help, Listening

Other Talents and Interests 

*

I enjoy sports and coached my high school basketball team for 2 years. I also enjoy movies and reading comics.