Proclaim the Gospel, Plant Churches & Make Disciples
2021 CGN Annual Finance Report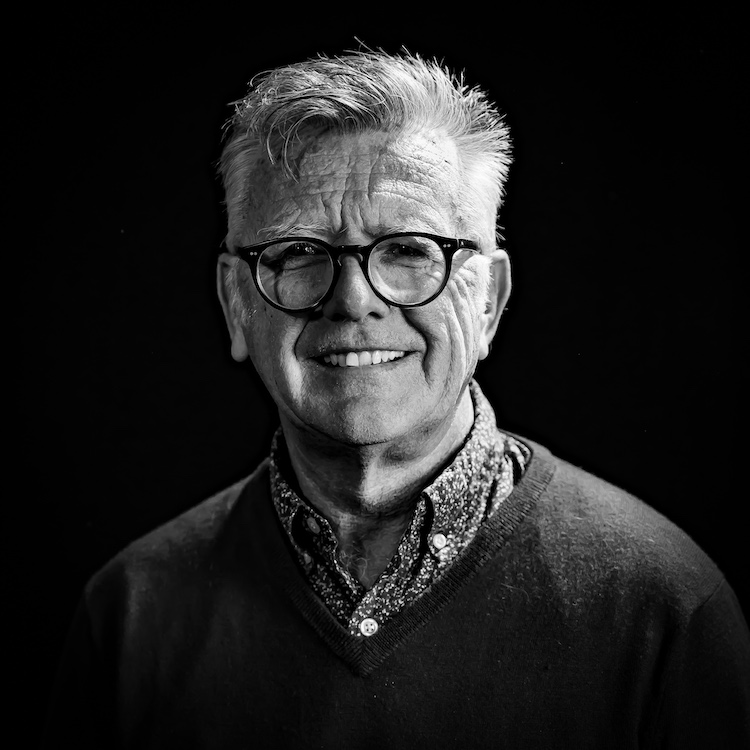 Brian Brodersen
Founder & President
From the first page of the Bible to the last page, we see that God is a God of abundance and generosity. Psalm 104:10-18 describes God's abundant provision for his people. When our minds focus on Him and His generous provision, our hearts change, our hands open, and we give. Every act of generosity you offer to others points them, ultimately, to God's generosity.
Thank you for opening your hearts and hands in 2021. We have been amazed by the work our generous God has done. We have provided this year's annual report for you to see what God has done in the past year, and for you to pray about partnering with us financially. Imagine what could be accomplished if all CGN churches were working together in informing, training, connecting, and church planting. That is our goal for 2022 and beyond.
Blessings,
Brian Brodersen and The Calvary Global Network Team

Make
Disciples
CGN Northwest & Canada Refresh Conferences
2021 Calvary Chapel/CGN International Conference
46 Podcasts
10 Worldwide Prayer Meetings
Local Area CGN Church Gatherings Around the World
CGN Leaders Enrolled in the Western Seminary Partnership
Plant
Churches
59 New & In-Process CGN Churches
A New Network Membership Process
New Cultivate Training Program
International Church Network Outreaches – India, Canada, Europe, North and South America
9 Churches Planted in India
Churches Supported Through Church Relief Grants from 2020-2021
Bringing About the 2020 Vision in 2021
Goal: To Become An Independent Organization 

WE ARE OFFICIAL! CGN was originally conceived in 2016 and initially funded through CCCM. In 2021, CGN was officially incorporated as a 501c3, and the goal is to be financially independent by the end of 2024. 
calvaryglobalnetwork.com
Goal: Foster Connection Between Churches

This year, we hosted Worldwide Prayer. Our Local Connector Lead, Wayne Taylor, hosted this hour of prayer on the first Tuesday of each month for and with many areas around the world.  We will continue this time of prayer each month in 2022. 
Join our mailing list
We are excited to continue serving you and fulfilling God's mission in 2022!
Thank you to the 3 different CGN churches, who gave over 57% of our support, which is the largest form of support that we receive, enabling CGN/CalvaryChapel.com to continue the work to proclaim the Gospel, make disciples, and plant churches.

With our continued efforts to become self-sustainable, the CGN/CalvaryChapel.com team has been diligently working on ways of developing income streams that will include more Calvary Chapel churches subsidizing the ministry of CGN.
Looking back through the years, we see God's faithfulness. So much of what we have prayed and planned for, God has brought to fruition through your partnership. Your donations are the lifeline for this ministry!
PARTNER WITH US THROUGH GIVING
A Deeper Look Into CGN's Efforts in 2021
2021 Calvary Chapel | CGN International Conference
Conference Testimonials
"The conference definitely encouraged me, and I thoroughly enjoyed every moment. The session on "being the church in a hostile world" was very helpful, along with the session led by Gavin Ortlund from Mark 9, was great. Ed Stetzer was also very informative and practical in what he shared. I really enjoyed hearing and meeting John Jenkins. Thank you to Matt Redman for his ministry at the conference. I was so blessed by it. The size of the conference was just right, and I didn't feel lost in a crowd. The teaching is always the most beneficial for me. The leadership team is doing a great job."
~Rick Johnson, Calvary Braid Valley, Ireland
"I was pleasantly surprised with how well the conference was put together. Everything from the logistics to the presentation was great. The hosts, Kellen and Jordan, had great stage presence and helped lead us into each session. I enjoyed Justin Thomas the most, as his message on "Who We Are in a Hostile Culture" has been the most pressing issue on my heart this year. Char was also very relevant to what we, as a church, have been going through politically." ~Russell Holliday, Reliance Church, Temecula, CA
What Impact Could $2500-5000 Have?
Church Relief Funds Given to Raices Madrid in 2021
Through YOUR giving, Raíces Madrid was able to secure their own building to facilitate their church gatherings that are now meeting city requirements. Esteban was able to complete a few necessary installments that approved their congregation number to grow by city standards.
Church Relief Funds Given to Awake Vancouver in 2021
Through YOUR giving, an opportunity opened up for Marlon Brown and his family to apply for permanent residency in Canada. His wife and kids have been missionaries in Vancouver for over 7 years.  They are looking to plant churches in different areas of British Columbia in the near future.
We work collaboratively for Gospel-centered renewal, providing leaders with relationship and resourcing, as we follow the way of Jesus. We're committed to being a part of something bigger than just one church. We're a family, consisting of churches and ministries across national and denominational borders. Together, we're committed to the renewal of all things through the Gospel of Jesus Christ. We believe the best way to do this is through providing relationships that will help disciples of Christ serve together and resources that will help disciples serve well.
With your help in 2020 & 2021, donations to the CGN Church Relief Fund totaled $70,082 in support for churches that have suffered a financial strain caused by COVID-19. CGN gave back $64,196 to 21 churches in 2020 & 2021. 
Leading from the example of the Macedonian churches in 2 Corinthians, we desire CGN to be a network of churches supporting each other in the calling of the Great Commission. You can read numerous testimonies from churches of how the Lord used these funds, adding to the Kingdom and glorifying God on our Covid Relief Page.
Reaching the Least Reached Areas of the World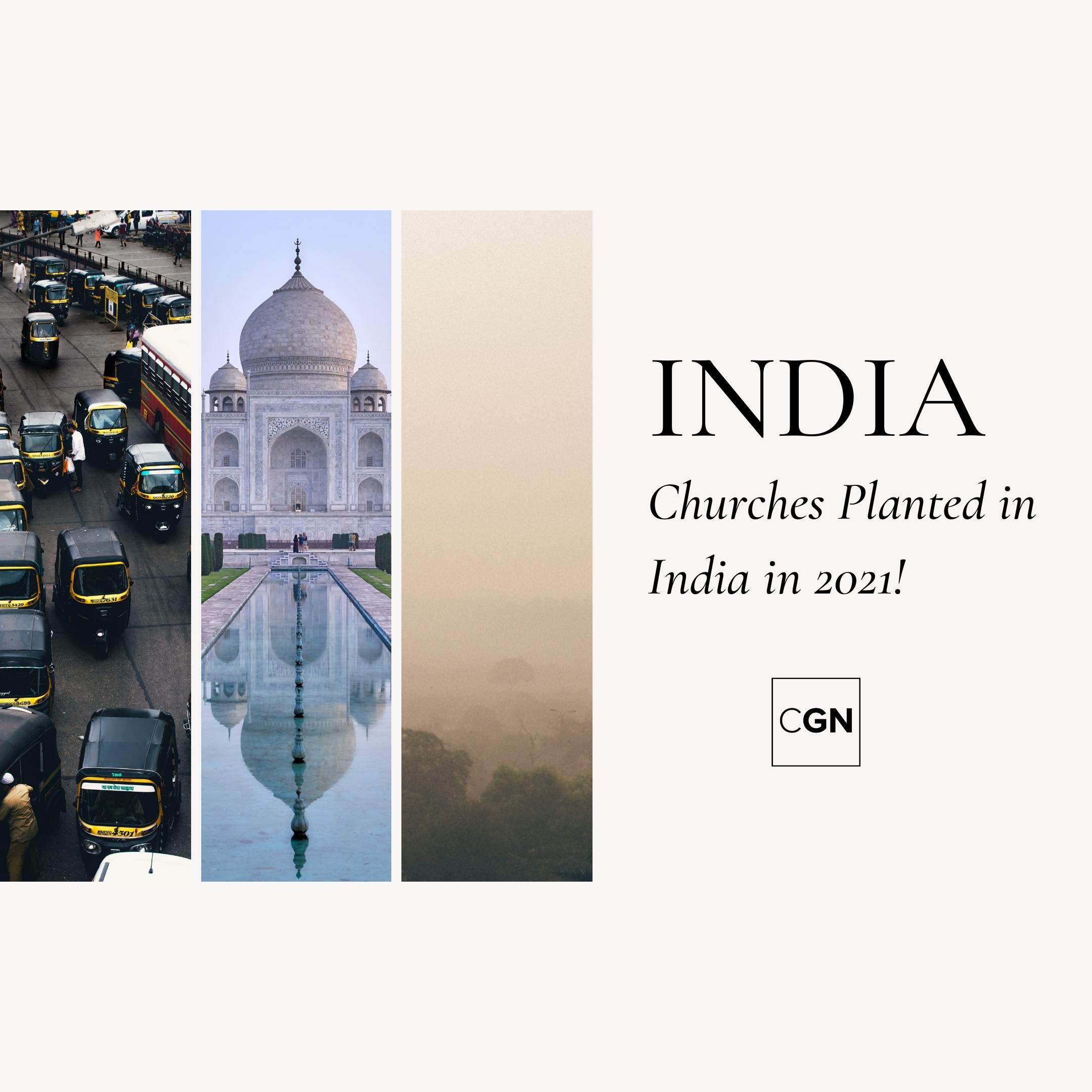 CULTIVATE: ASSESS. TRAIN. DEPLOY.
Churches Planted in India!
"We met 'him' seven years ago while teaching at a pastors conference in the heart of the 10/40 window of Southeast Asia. He was an amazing translator and seemed to have a vast knowledge of the Word of God. We learned that he had been seminary trained, planted a church, and had been teaching the Bible verse by verse, and there was an immediate connection. My friend and I laughed when we both realized how much he reminded us of a young pastor Chuck. At the end of the conference, we sat in the back of a taxi praying, when we felt the Holy Spirit leading us to support him." Read More …
CGN is about to launch a new initiative called, "Cultivate." Cultivate is designed to help assess, train, and send out young men to plant churches throughout the world. Learn More …
Partner with us in proclaiming the Gospel through Giving! Your gift of $10, $15, $50, $100, $250, or other amount can help! Click "GIVE" to select from a variety of one-time or recurring giving options.
GIVE

In 2021, we created a network membership process that is primarily relational, while still being thorough and well documented. With that in mind, we have initiated a process in which the pastor of a prospective CGN/CC church will enter into a series of meetings with the CGN Local Connectors in their area, with the purpose of building genuine relationships, while exploring the theological and philosophical positions of the pastor and the church. The Local Connectors then make a unified decision on whether the prospective church is a good fit.
Our desire is that even after acceptance into CGN membership, those Local Connectors would continue as a network of vital resources and relationships for new church plants and existing churches within Calvary Global Network.
This will make the process of joining our network life-giving, rather than burdensome, producing genuine connections between local CGN churches that lead to encouragement, accountability, and shared kingdom fruit for many years to come.
New & In-Process CGN Churches in 2021.
GoodLion Podcast Network
In 2021, CGN continued to work on growing the GoodLion Podcast Network as a platform for pastors, creatives, and ministry leaders.
Seven new shows were added to the network. We generated a great deal of content and opened up an online theology class for young adults, including some graduates of our 2020 summer internship program!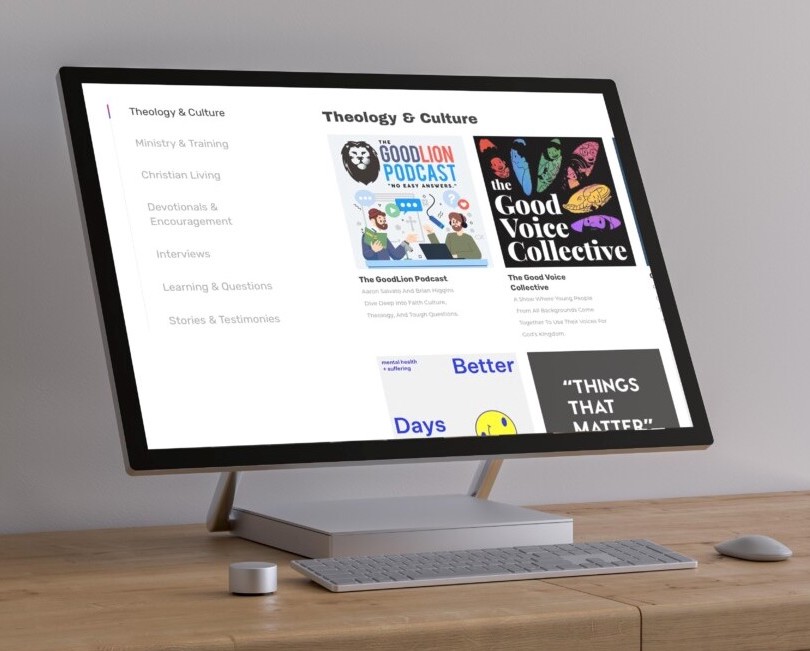 Leadership Care & Coaching Podcast
We have expanded an online tool kit filled with helpful information for church planters and ministry leaders, and we see this as not only an ongoing resource to our network partners, but also an "on-growing" one, as we continue to add more resource content. Additionally, we will begin recording monthly Leadership Care & Coaching Podcasts.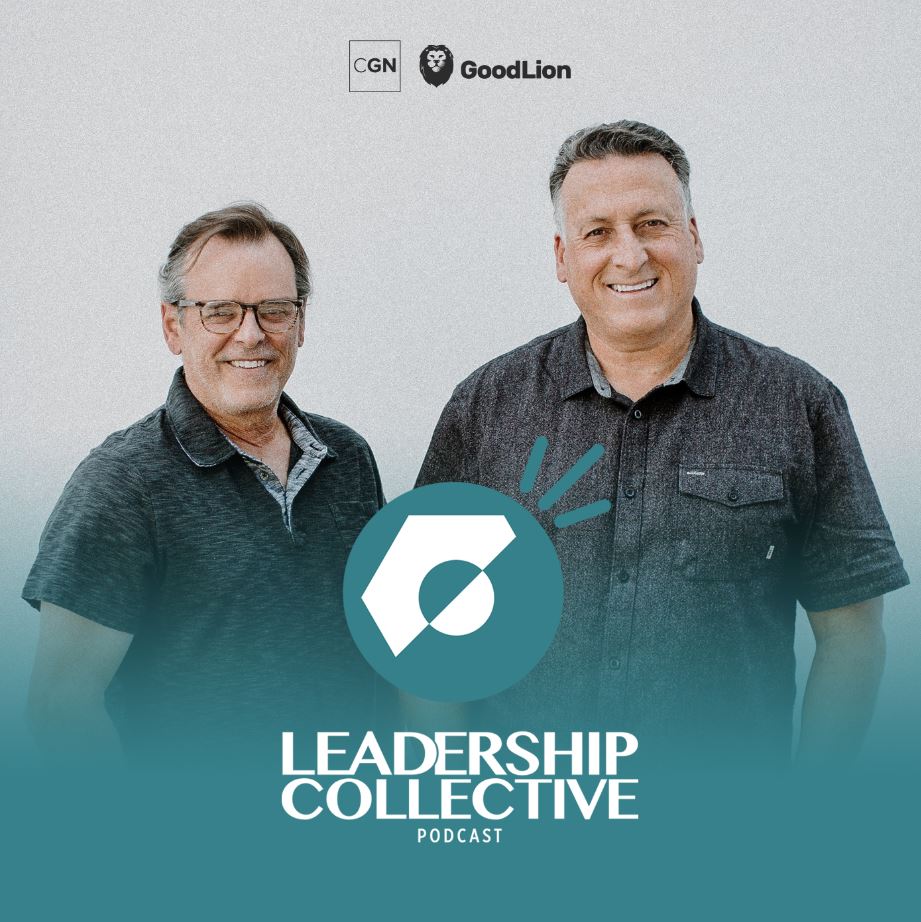 When She Leads Podcast
In 2021, we launched a new initiative and resource aimed to support Women in Ministry Leadership, through the efforts of a developing team, spearheaded by long-time ministry leader and author, Brenda Leavenworth. This team has developed a strategy to invest toward women in ministry leadership. They are passionate about pouring into women. 
Through our ongoing partnership with Western, 136 CGN leaders have received partnership grants, totaling as much as $587,589, since the partnership launched in Spring 2019. All students are currently receiving at least 50%, while some receive up to an additional 10% based on their financial needs.
Through this partnership, over a hundred CGN leaders have received as much as a 55% tuition discount to date. All students are currently receiving at least 50%, while some receive up to an additional 10% based on financial need.
To 136 CGN Leaders in Partnership Grants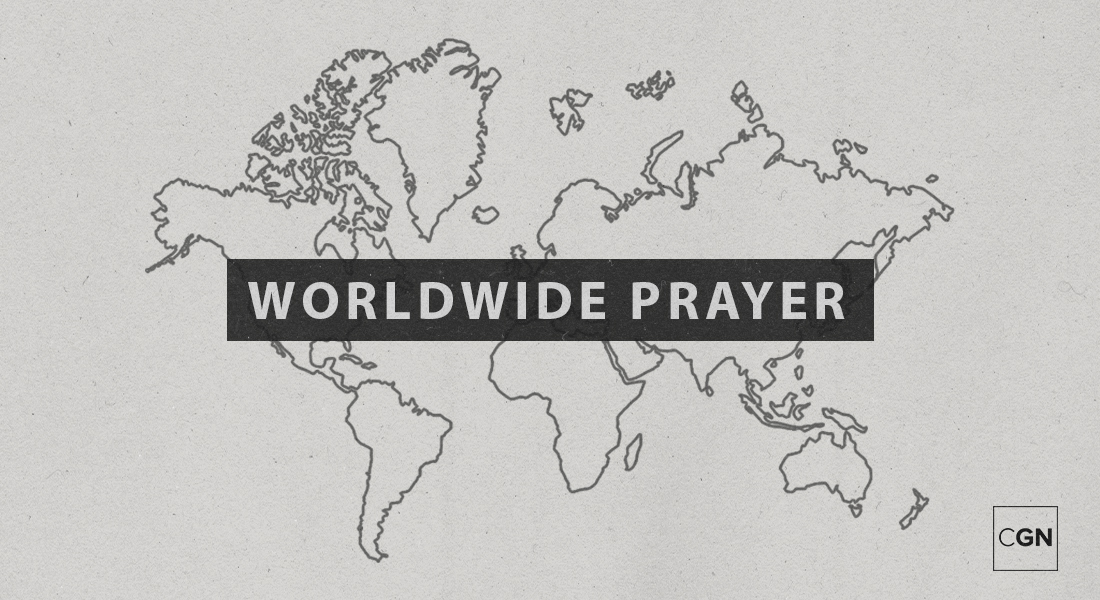 This year, we hosted Worldwide Prayer. An hour of prayer for and with many areas of the world. Our Local Connector Lead, Wayne Taylor, hosted this hour of prayer on the first Tuesday of each month at 9:30 am Pacific Time. We hope you were able to join us!
We will continue this time of prayer each month in 2022. You can join our mailing list to be notified each month by clicking here.
Thought Leaders Around the World Participated
Partner with us in proclaiming the Gospel through Giving!
Your gift of $10, $15, $50, $100, $250, or other amount can help!
Click "GIVE" to select from a variety of one-time or recurring giving options.
Revenue
$62,697 CGN Contributions
$15,396 Church Planting Donations
$11,461 Church Relief Fund
$50,925 CGN International Conference
$10,100 Conference Exhibitors
$602 CGN Merchandise
Revenue Total $151,181
Expenses
$12,000 Church Planting/Relief Fund
$190,585 Office Staff
$150,996 Operating Expenses
Expense Total $353,581
Prayer & Strategic Vision
The strategic vision of Calvary Global Network is to partner with the local church to assess, train, commission, and fund healthy missional leaders to cultivate new communities of Jesus among all peoples, with an emphasis on the least reached.
The biblical and theological foundations of our vision are rooted in obedience to Jesus and imitation of the apostles. Our vision is a, "prayer," vision because of the command of Jesus: "The harvest is plentiful, but the workers are few. Ask the Lord of the harvest, therefore, to send out workers into His harvest field" (Lk. 10:2).
Our vision is a "strategic," vision because both Jesus and His apostles practiced intentional leadership development and mobilization as the driving force behind the furtherance of the kingdom of God in the world through the propagation of the gospel (Matt. 4:19; 2 Tim. 2:2).
Strategies in Motion:
To carry out our strategic vision, we are launching programs and strategic partnerships focused on the three areas of Great Commission work:
Proclaim the Gospel – Strategic Partner: Western Seminary (More launching 2022)
Make Disciples – Program: EQUIP: Training Christians into the Mission of God (Launching 2022)
Plant Churches – Program: Cultivate Church Planter Assessment & Training Program (Launching 2022)
2022
Conferences in the Making
Calvary Chapel/CGN International Conference
CGN Local "Connect" Gatherings Around the World
Multiple Single-Day Webinars
Virtual Prayer Gatherings
Thank You!

Thank you for taking the time to read our financial report, and for all the ways that you have partnered with us in the gospel this year. We are thankful for your partnership!
Contributions to Calvary Global Network are tax-deductible. If you would like to partner with us by giving a one-time gift this season, or set up a recurring financial gift of any amount, please click the "Give" button below.
GIVE